Rooflights - let the light flood in.....
Bring more light into your home - Do you have rooms that are dark and uninspiring, all very well in the winter and dark nights but in the summer we need light to flood in! We can bring light into even the darkest rooms, and in some very clever ways you may not even think of.
Rooflights (Velux type windows)
These are a very versatile way to let light in, the choice of types, styles and the variety of uses for these windows is endless. With a bit of design flair and imagination you can transform dark areas into bright vibrant rooms, we can call round and give you some ideas of what can be done and cost. Just look at some of the examples below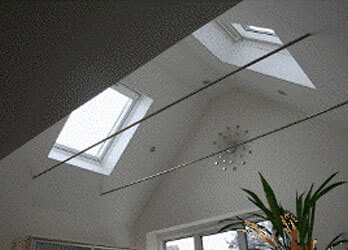 This is a perfect way to bring light into a dark kitchen, electric openers and electric operated blinds are available too!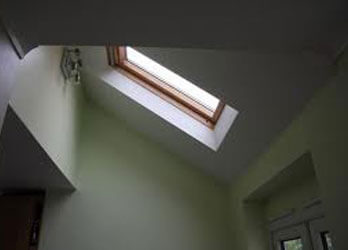 Or to bring light into a dark landing with a small alteration to the ceiling (all carried out by our skilled staff)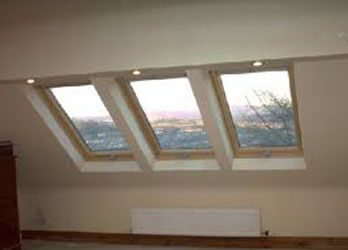 Create a light airey attic room with a combination rooflight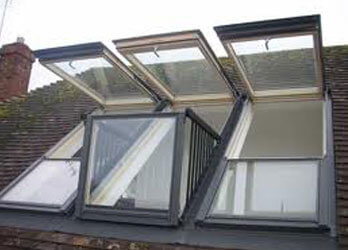 Create a mini balcony with our specialist range
Victorian and older style properties, especially in Jesmond, Gosforth, Tynemouth and Whitley bay are often lovely big properties, but they can be dark and passagey (if there is such a word), we can bring natural light into the darkest of areas using our rooflights and a bit of clever design. We simply alter the ceiling, install the rooflights and re-plaster it all so it looks as if it grew there.... this can give a spectacular transformation from dark and gloomy to light and roomy.
All work arranged and carried out by ourselves so you only have one point of contact, we have trusted electricians and roofers who work directly for us and under our supervision, and we guarantee the whole job for your peace of mind.
Our pricing is based on the combined cost of design, manufacture and installation on site, professional hand painting (where required) is an additional cost.