Wardrobes & Walk in Closets
We can create anything from a simple built in storage solution to fully fitted walk in wardrobes and dressing rooms where a full room (or part of a room) is used as a bespoke storage and dressing area.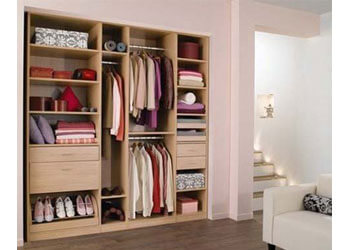 This is a simple storage solution for clothes built into some wasted space in the bedroom of a basement apartment, in this example it is left open but we can supply and fit doors if preferred
Price range: £500 - £5000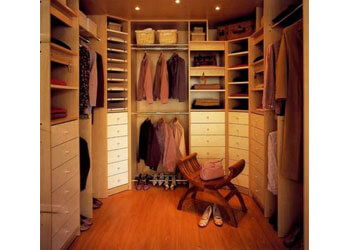 The brief - create a walk in dressing room with enough storage for my wifes clothes shoes and bags and a bit left over for my stuff. This dressing room was created in a box room adjacent to the master bedroom in a 1930's semi
Price range: £750 - £5000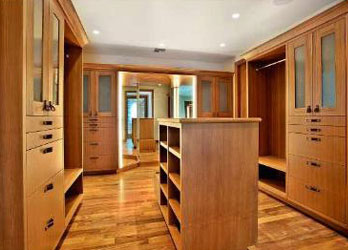 Gentlemans dressing room, created in the clients choice of finishes ranging from natural timbers to high gloss and paint finishes of any colour we can design a system to fit your taste and space - go on....try us
Price range: £1200 - £25000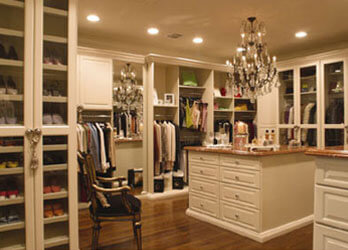 One for the ladies... we design and build rooms to suit our clients needs, two ladies can be a clothing storage nightmare.... problem solved, two of everything and all in one room!
Price range: £1200 - £25000
The pictures above give a general idea, however we can literally build anything you require and in a finish to suit your taste. The units are all hand made to fit exactly, not bolted together flat packs with gaps and spaces so you can be sure every available inch of space is fully utilised.
Our pricing is based on the combined cost of design, manufacture and installation on site, professional hand painting (where required) is an additional cost.